Leaject.com is an e-commerce store creating handmade leather crafts.
Leaject is a new business that specializes in handmade leather goods. When they first approached us, they had no digital presence and were looking to somehow establish their brand in the Greek market. There wasn't really a plan, they just knew the quality of products they had as well as the desire to create their own brand.
It was clear to us from the beginning that this was a project in which we could fully participate with ideas and suggestions.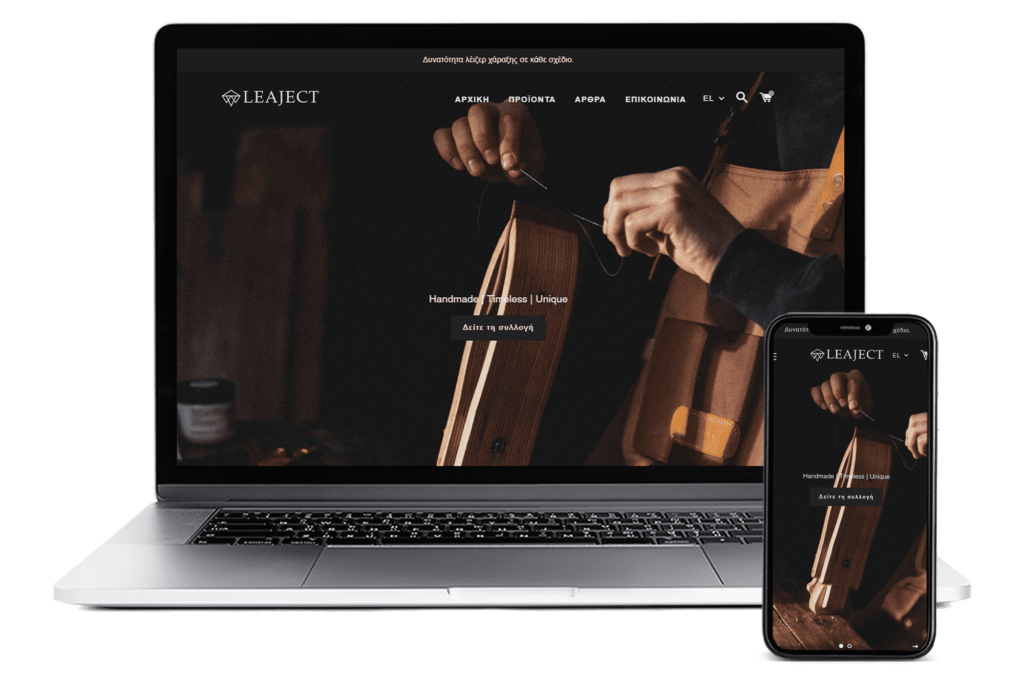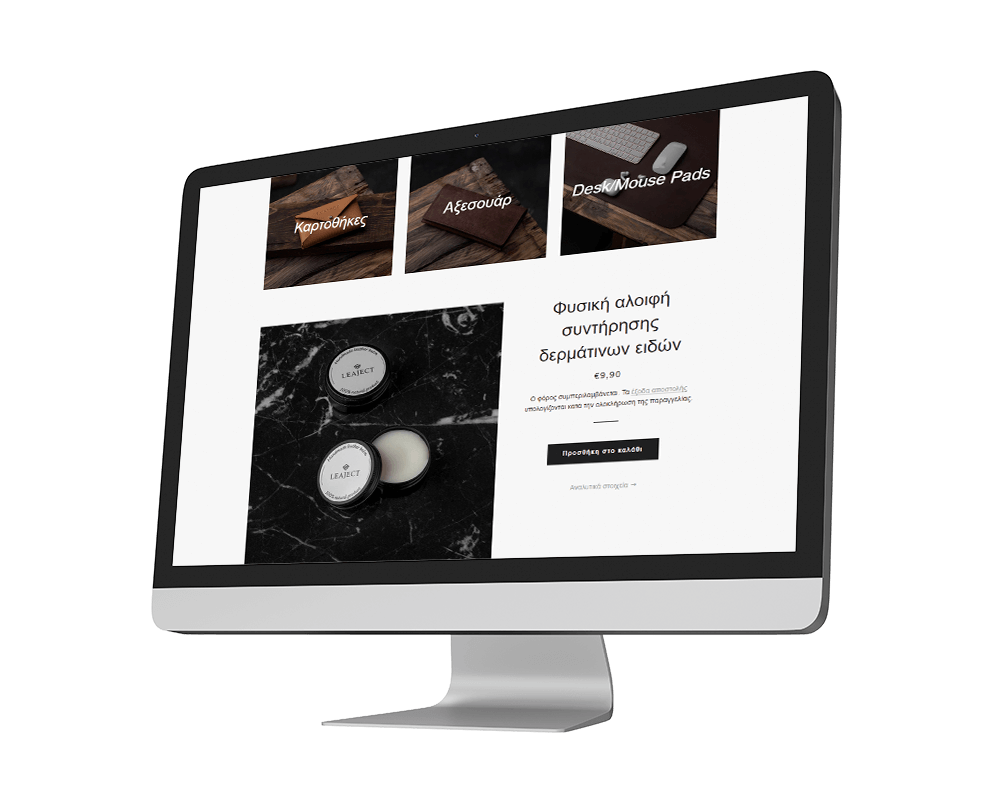 In our first interaction with the client, we tried to understand the brand's philosophy and set some long-term goals. Knowing that this is a brand new project we all knew that it would probably need some time to flourish.
Website on Shopify
We began by developing a sleek and modern website that attractively showcased their products. Shopify is a popular e-commerce platform that offers many benefits for a business owner. With its customizable themes, mobile-responsive design, payment gateways, and simple inventory management system, Shopify makes it easy to maintain an online store that can help a business grow. Additionally, it provides detailed analytics that allows anyone to track a website's performance and identify areas for improvement. Overall, creating a website with handmade leather goods on Shopify can help you build a successful online business and establish a strong brand presence in the market.
Social media strategy and content
We also set up accounts on popular social media platforms such as Facebook, Instagram, and Tik Tok. This allowed Leaject to connect with its target audience and build a community around the brand.
Next, we created a digital strategy that focused on content creation for both the website and social media platforms. This included product photography, blog posts, and other engaging content that highlighted the unique features of Leaject's handmade leather goods.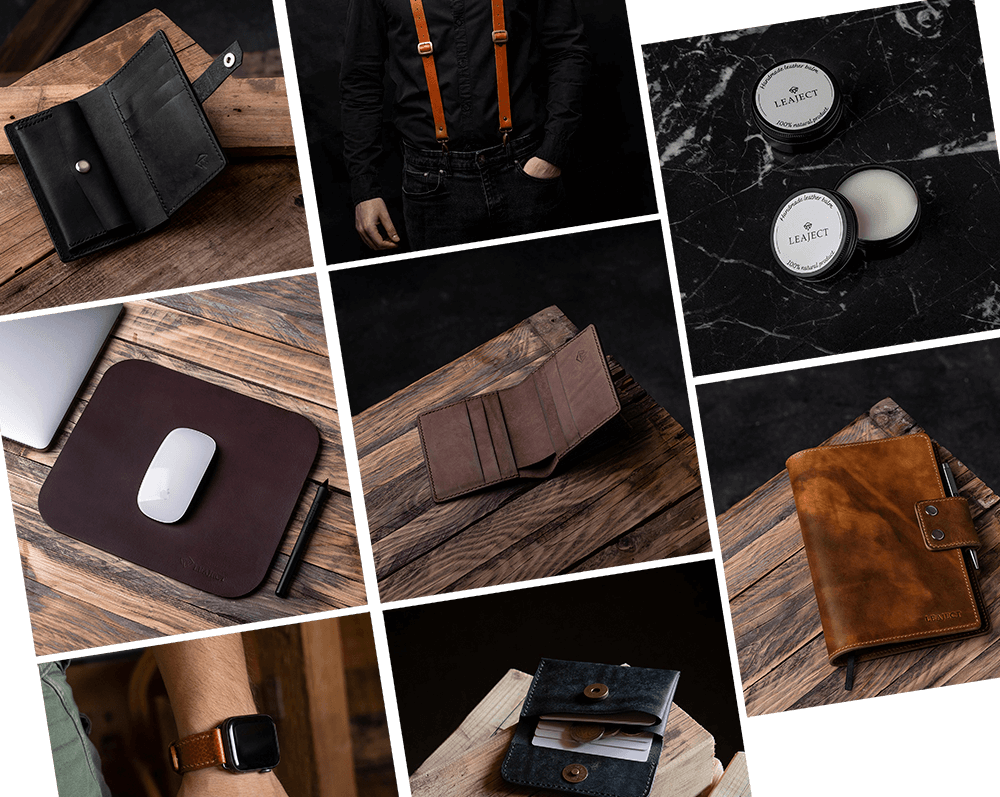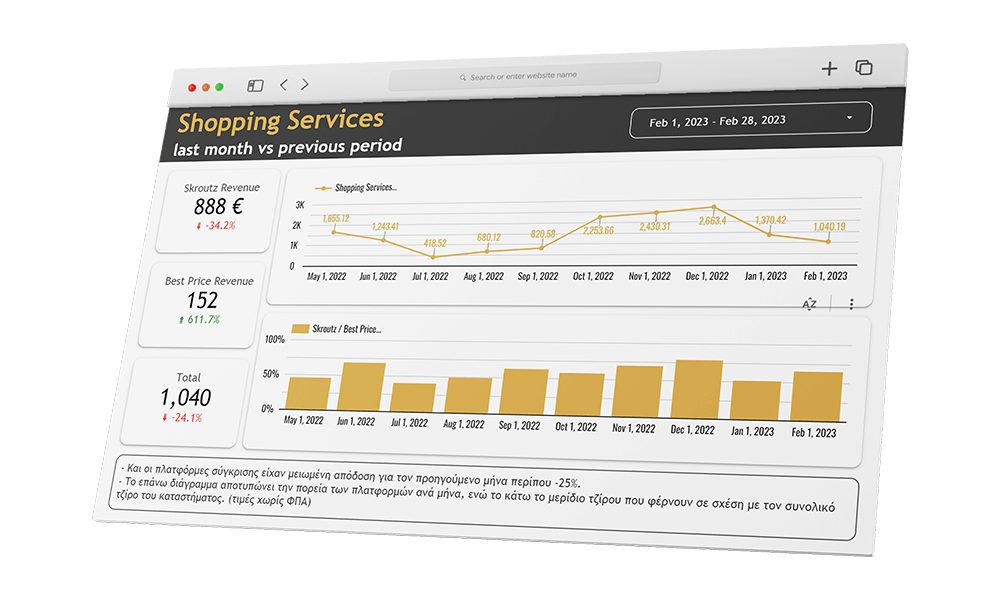 Performance and reporting
In addition, we also provided online advertising services and daily reporting. This allowed us to track the account's performance, and make data-driven decisions to optimize their online presence and reach more potential customers. The platforms we used for advertising purposes were Google, Facebook & Instagram. After conducting some tests we realized that social media advertising was performing much better so we allocated our available budget accordingly.
The results of our efforts were quickly noticeable. After just four months, Leaject saw a net profit. Today, the brand has established itself in the Greek handmade market and started receiving orders from abroad. They also started receiving B2B orders. Monthly revenues continue to go up every month, as more and more customers discovere and fall in love with handmade leather goods.
In conclusion, Leaject's case was a great example of how a new small business can take advantage of e-commerce. The website development, social media setup, content creation, and daily reporting helped them reach the right target audience and increase revenues. This case study shows that with a clear digital strategy, a small business can establish itself in the market and achieve success.
Ready to make the next step?
We are looking forward to hearing from you.